Dental implants are one of the most successful modern dental treatments, due to the fact that they offer a durable replacement for absent teeth. People can lose teeth for a variety of different reasons, including accidents, injuries and decay. Tooth gaps can cause problems with eating and speaking, as well as affecting a person's self-esteem and opinion of their physical appearance. Gaps in the teeth may also cause the other teeth to move and, if many teeth are missing, this may cause the cheeks and lips to sag.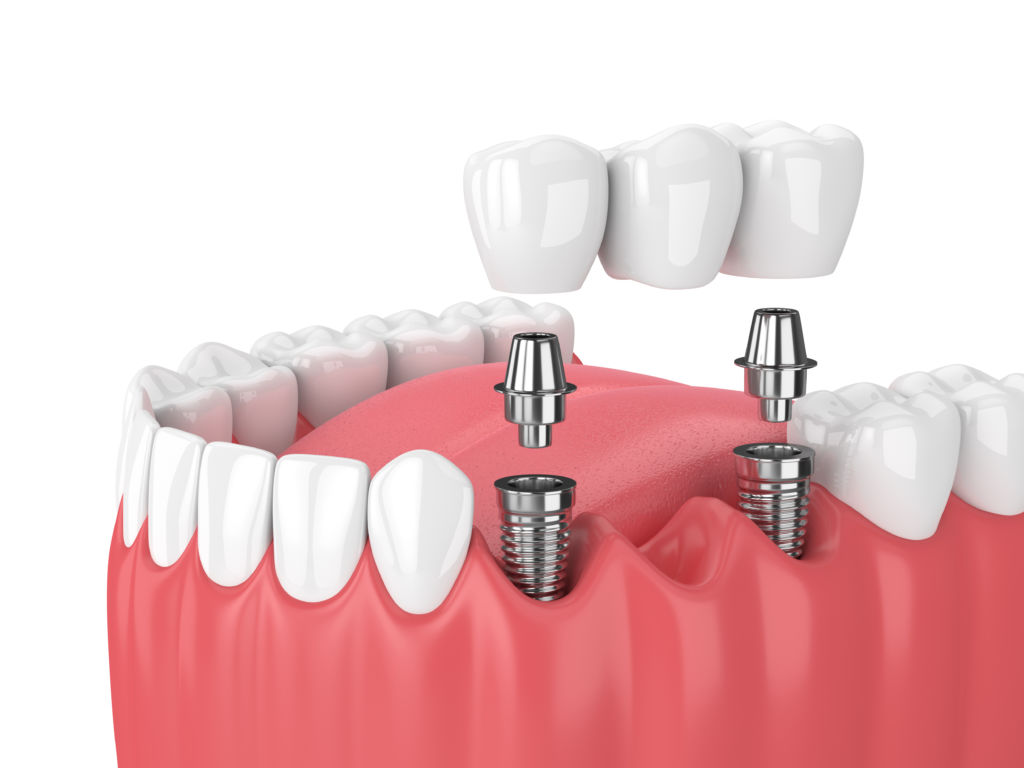 What are dental implants?
Dental implants are of titanium material and are fitted into the jaw bone through pre-drilled sockets. The aim of the implant is to act as the missing tooth's root that once rested in the jawbone. Once the implant has settled into the jaw bone, a crown, dental bridge or denture can be added. The new tooth or teeth will then function as per your natural teeth.
Who can benefit from dental implants?
Most people who have a missing tooth or a number of missing teeth can benefit from dental implants. It is important to replace missing teeth because gaps can contribute to oral health problems, difficulty with speaking and eating, and issues associated with confidence and self-esteem. Dental implants can support a single crown, a dental bridge or dentures, making them a very versatile treatment. However, they are not suggested for patients who smoke, drink heavily, grind their teeth or suffer with periodontal disease.
---
---
Dentures and dental implants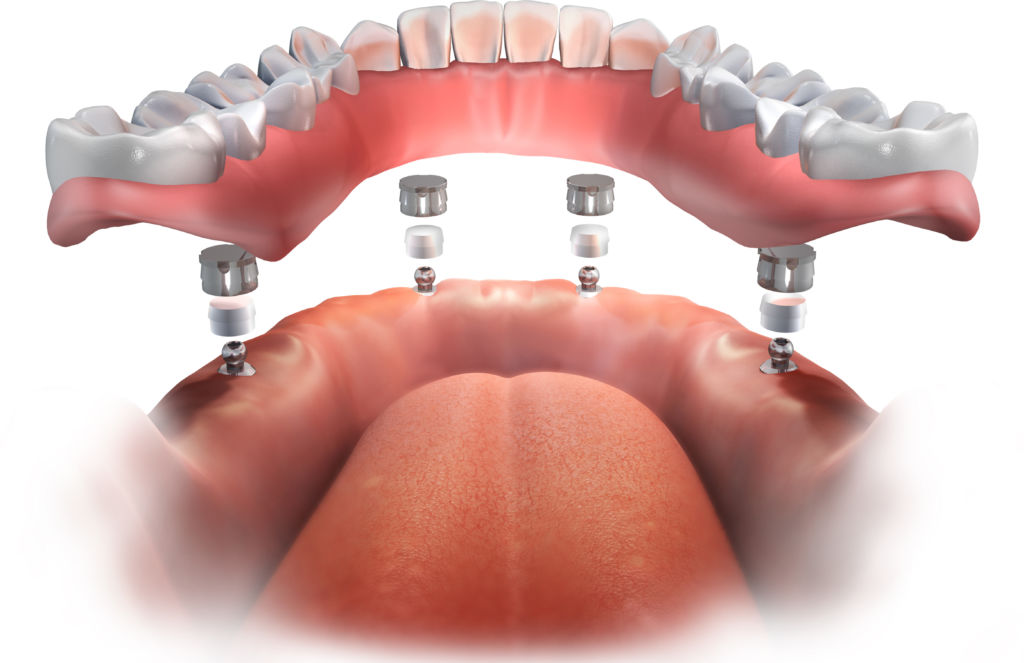 Dental implants can be used to anchor dentures and this provides much greater shoring up and anchorage than traditional dentures. This also increases functionality and enables people to rest assured that their dentures will never come loose. Once the dental implants have settled into the jaw bone, the dentures can be attached and the new teeth will operate in precisely the same way as natural teeth. Patients can eat what they like, their speech will be clear and they can show off their new smile. Dental implants also help to lessen bone loss, which is usually associated with tooth loss.
How much do dental implants cost?
The cost of dental implants depends on many different factors, including how many dental implants you need, the restorations you choose, the dentist you visit and the treatment centre you attend. In the majority of cases, a single implant with a crown usually costs between £800 and £3000. Dental implant retained dentures are of greater expense than traditional dentures because they have numerous benefits, and you can anticipate costs in the region of £6,000 to £10,000 for this treatment.